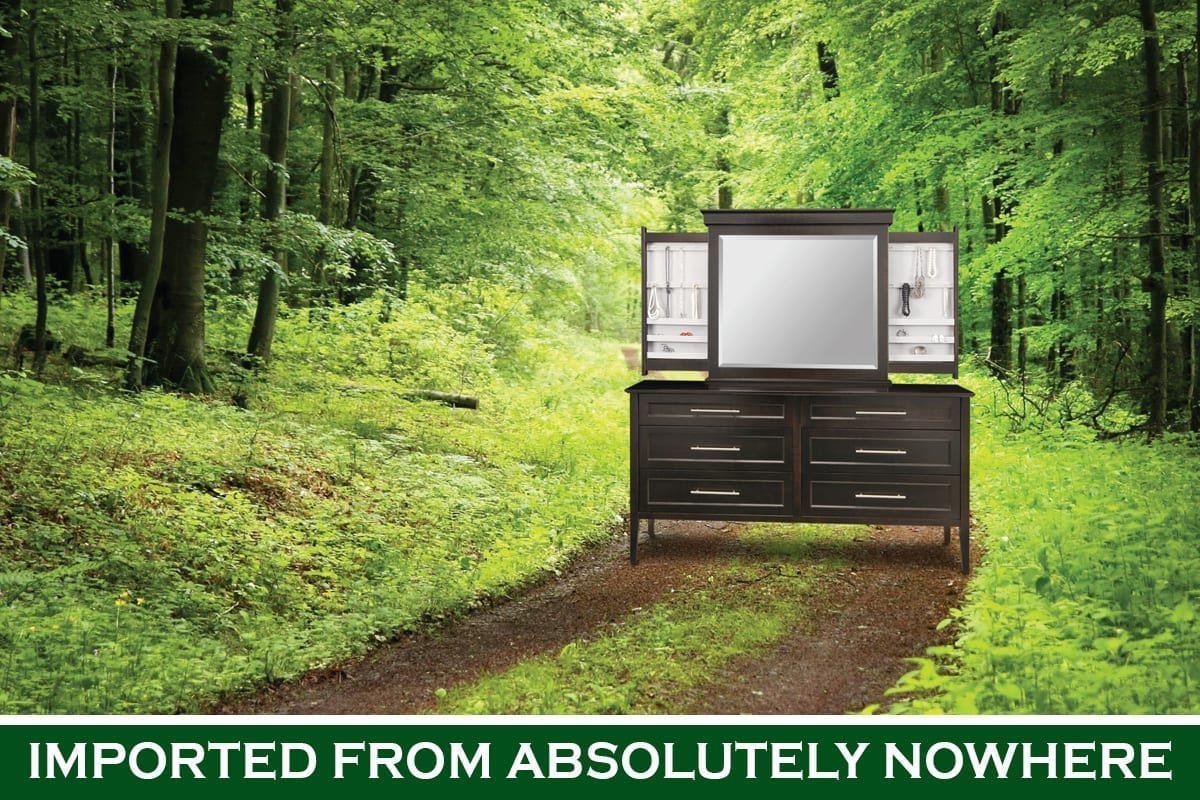 Why Handstone Furniture Is The Best
September 15, 2018
Why Buy Handstone Furniture?
When it comes to choosing furniture, Handstone products stand out as an obvious choice. There are countless reasons why buying Handstone furniture is a smart decision, and it's challenging to find a single reason not to.
Handstone furniture is proudly Canadian, crafted with meticulous attention to detail and using traditional handcrafted techniques. Made from solid wood, each piece is built to last a lifetime, ensuring durability and timeless beauty.
One of the greatest advantages of choosing Handstone furniture is the ability to customize it according to your preferences. This level of personalization ensures that the furniture seamlessly fits your unique style and complements your living space perfectly.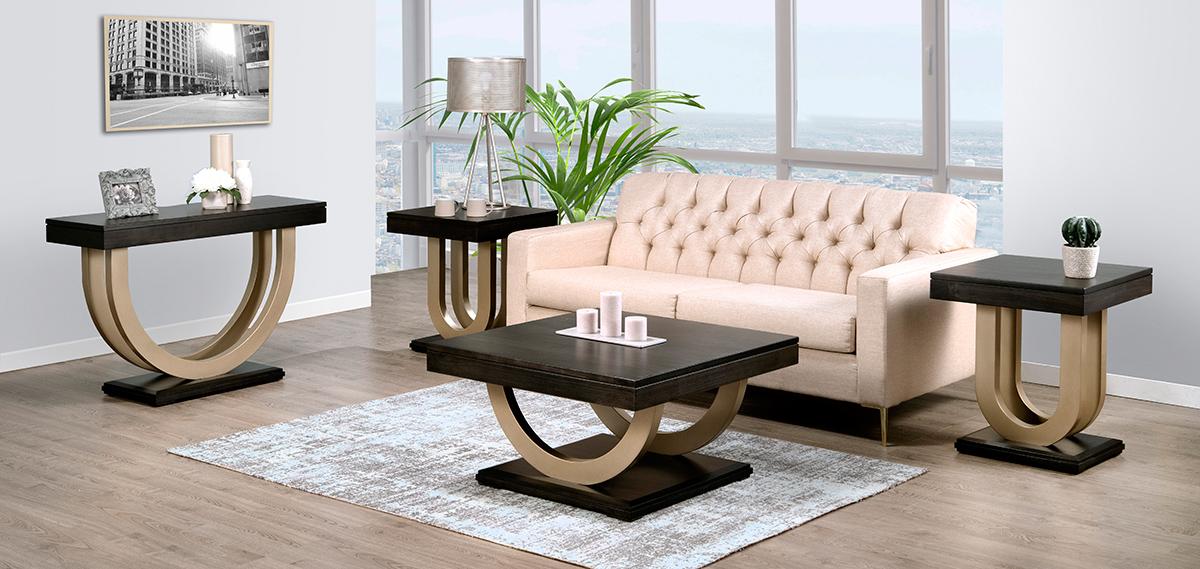 Not only does Handstone offer quality craftsmanship, but its designs also strike a harmonious balance between classic and contemporary aesthetics. The result is a collection of stylish, visually pleasing furniture that effortlessly complements modern homes.
What's more, Handstone manages to offer affordability without compromising on the quality of solid wood furniture. By investing in Handstone products, you are making a wise choice that guarantees long-term satisfaction and durability, making it a true value investment.
Buying Handstone furniture also means avoiding hidden expenses associated with imported products, such as fluctuating exchange rates, import duties, and shipping costs. With Handstone, you pay for pure quality and craftsmanship, without any unnecessary additional expenses.
Furthermore, Handstone stands behind the quality of its products with confidence. They offer an industry-leading 10-year limited warranty to the original purchaser, a testament to the craftsmanship and durability of their furniture.
Handstone is unwavering in its commitment to producing top-quality furniture. Their dedication to using the finest materials and employing skilled craftsmen is evident in every piece they create. Each item is meticulously designed, engineered, and manufactured to stand the test of time.
In essence, Handstone furniture is a true embodiment of craftsmanship and sustainability. Investing in Handstone means investing in furniture that will be cherished for generations, making it a responsible choice for both your home and the environment.
In conclusion, there is an abundance of compelling reasons to choose Handstone furniture. From its Canadian craftsmanship and solid wood construction to its customizable designs and best-in-class warranty, Handstone exemplifies quality and excellence in every aspect. It's a purchase that brings lasting satisfaction and a sense of pride in owning a piece of furniture crafted for life.
Best Warranty in the industry:
Handstone 10 Year Limited Warranty
While many of today's furniture manufacturers have embraced techniques for producing high volume, low cost products,  HANDSTONE is firmly committed to using the finest materials and providing the highest level of craftsmanship in everything they do.
"We refuse to compromise"
Every piece of HANDSTONE furniture has been designed, engineered and manufactured to be enjoyed for generations.
"Solid wood…built-to-order…one piece at a time"
Our commitment is clear, HANDSTONE…Crafted for Life.
We have the highest degree of confidence in our products and offer to the original purchaser, under normal household use,
the following limited warranties.
10 YEAR WARRANTY – Construction and Workmanship
Solid wood furniture has many natural and distinctive characteristics. The beauty of heirloom quality, solid wood furnishings is the variations in wood grain and/or color, the expansion and contraction that can occur as humidity levels fluctuate and the natural changes in color (patina) over time. These are normal characteristics that contribute to the authenticity of solid wood and are not considered defects.
1 YEAR WARRANTY – Fabric, leather, and non-furniture related components (cabinet lighting, power bars, TV lifts, electric
Exceptions not covered under warranty:
Normal wear and tear
Misuse/abuse, delivery or transportation damage, improper storage or any condition resulting from improper maintenance, cleaning or care
Scratches or dents caused by dropping or sliding rough or heavy objects across surfaces, not using protection under unusually hot or cold objects, leaving wet items on a table tops for extended periods. Although we use the best, most durable finishes, they are not impenetrable.
Excessive shrinking, cracking, planking or warping resulting from the lack of or too much humidity in the home (minimum 35%RH to maximum 55%RH)
Damage to finished surfaces that result from the use of products that contain  waxes/silicone or harmful chemicals
Fading caused by prolonged, direct exposure to sunlight
Defects that occur with fabrics and leather that have been subjected to chemical treatments or protective coatings. Tears, pilling, fading, shrinking or flattening of the nap
Any unauthorized repairs or alterations
All warranty coverage must be arranged through the authorized HANDSTONE retailer where the purchase was made. Warranty work will be performed at the HANDSTONE factory or a designated local repair center at reasonable and customary labour rates. This decision will be made between HANDSTONE and the authorized retailer at time of service.
Warranty is limited to the repair of the product and/or replacement of parts. In the event exact replacement parts are no
longer available, HANDSTONE reserves the right to substitute parts of equal value.
During the first year of coverage, HANDSTONE will cover reasonable costs to transport goods to and from the retailer and the
HANDSTONE factory or designated local repair center. After the first year, this cost will be the consumer's responsibility.
DUE TO THE CUSTOM NATURE OF OUR PRODUCTS, IT IS THE DEALERS RESPONSIBILITY TO ENSURE PRODUCTS ARE PRODUCED AS ORDERED AND MEET EXPECTATIONS PRIOR TO DELIVERY TO THE CONSUMER. All costs incurred for transportation to and from a consumer's home and authorized HANDSTONE retailer, will be the consumer's responsibility.