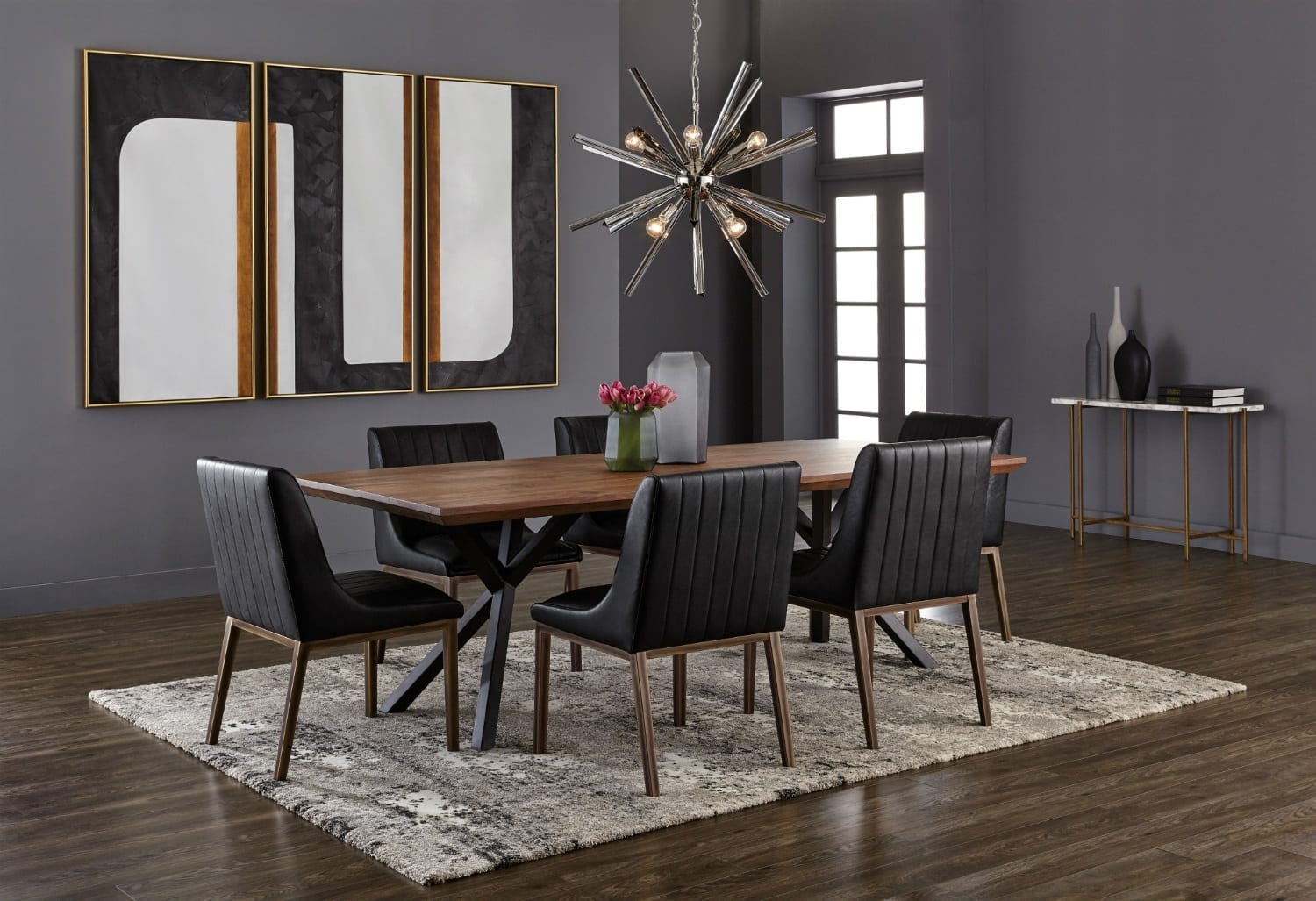 What you need to know about lighting
September 20, 2018
Finding the perfect lighting for your space is integral to any design. More than just adding beauty, but never restricted to just functionality – how you choose to stay out of the dark can be an intricate decision.
Here are three important steps to consider when sourcing lighting:
Step 1. What is the purpose?
Lighting can be decorative, practical or more commonly, both. It creates a tone and establishes an ambience for a space. Ambient or general lighting is the primary source of light that can be layered with other accent lights, such as lamps, for added drama. Generally, bedrooms and living spaces require moodier and softer lighting to set the tone, while bathrooms and kitchens require minimal shadows and day-light based lighting.
Step 2. Define your style
Shape, style, design – with so many options available, here is a quick reference guide to help you find the fixture that suits your preference best.
Chandelier: A decorative hanging light with multiple arms that houses several light bulbs. They tend to be the focal point of any room that they adorn.
Pendant: A single lighting fixture that hangs from the ceiling, usually with a rod or chain. They are excellent choices for kitchens and living rooms, and bathrooms if you're looking for a touch of glam.
Sconce: Essentially wall lights, they are supplementary lights for spaces with limited square footage. They can be used to light an area while adding an ornamental touch.
Table lamp: A small accented lamp that sits on a table and provides additional soft light. Great for bedrooms and workspaces.
Floor lamp: Generally tall in style, they don't take up a lot of room and are easy to move around. While floor lamps can be decorative, they tend to create a cozy mood.
Step 3. Know your specs
Finding the right fixture is half the battle; the other half is finding the right blub. The right type of bulb will directly affect the mood you want to create. Listed below are four bulb types:
Incandescent: Offer warm, inviting light and are most commonly found in vanity lights. Need to be heavily shielded for outdoor use.
Halogens: A variation of incandescent bulbs, they imitate natural daylight and are frequently found in task-based lighting like table lamps. Don't touch the bulb with your bare hand – the oil may cause them to warm up too quickly and explode. Need to be heavily shielded for outdoor use.
Light emitting diodes (LEDs): Long lasting and bright, these blubs are energy efficient and environmentally friendly as well as cost-effective compared to traditional incandescent and CFL light bulbs. Good for outdoor use.
Compact fluorescent lamps (CFLs): Warm, color-corrected tones and recyclable, they can replace incandescent bulbs. Indoor use only.
Another handy specification to know is that the higher the wattage (power), the greater the brightness of the bulb.
Illuminating a space is a critical step in creating a livable interior and now with the evolution of lighting fixtures, designers no longer have to pick function over form.