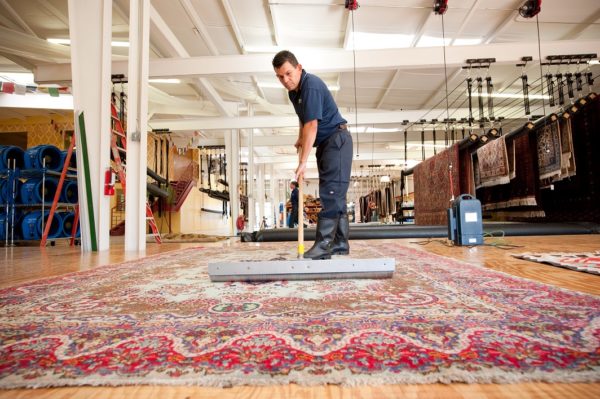 How To Clean Rug
July 18, 2021
Wool Rugs: 
 If contact with any spill/stain occurs clean immediately.
 With a dry cloth or white paper towel, blot the stain. Rubbing will only spread the stain further and make it difficult to clean.
Mix a cup of cold water with a small amount of dish soap. Using a clean sponge and soap mix, apply to the remainder of the stain. Gently remove and with a dry towel, blot the area as much as possible.
Avoid excess heat as that can result in more staining or bleeding.
Synthetic Fiber Rugs (Nylon | Polypropylene |Polyester) 
Blot out the stain with a dry cotton towel or white paper towel as soon as they occur.
Nylon rugs are known for their resistance to staining. If in contact with a stain, mix a cup of cold water and a small amount of dish soap. With a clean sponge and soap mix, remove the stain. Allow the area to dry.
 Polyester fibres are quick drying. Vacuum regularly to remove dirt or stains.
Polypropylene rugs are lightweight and highly resistant. Rug/carpet cleaners are safe on synthetic fibres